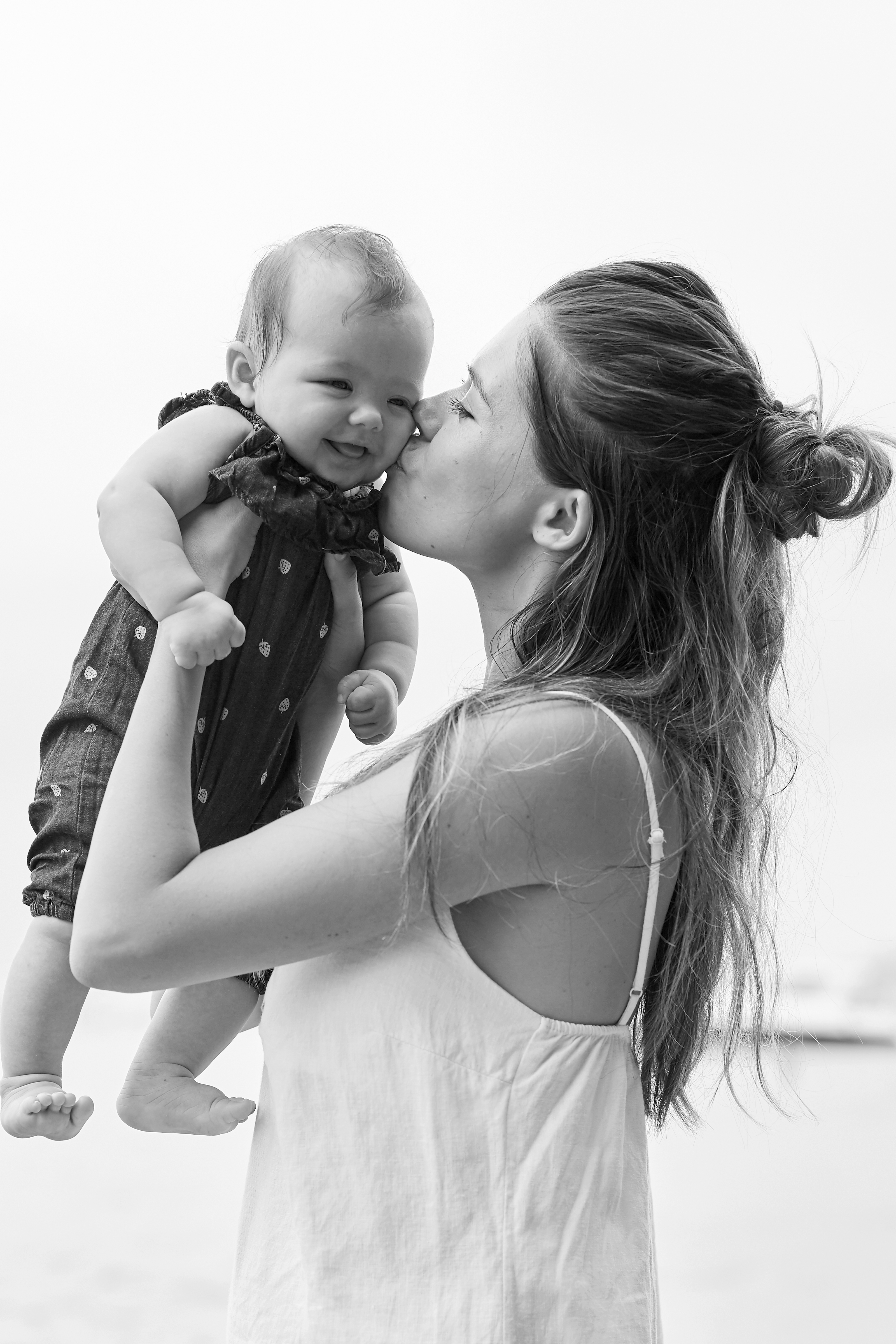 Our co-founder, Carolina, recently sat down for lunch at Two Hands in Tribeca with the gorgeous, Zoe Martin, who is the founder of Bella Mama, mother of two and an Aussie.
CG: What inspired you to launch Bella Mama?
ZM: During my first pregnancy, I couldn't find trustworthy health and wellness advice that spoke to me as a millennial mother. In my health journey leading up to getting pregnant, I saw the power of good food, mindful eating and movement, to help me look and feel my best.
So when I was pregnant, I naturally looked for information on what to eat and how to feel my best during this time. I realized that pregnancy wellness wasn't something we talked about. There was a lot of advice on what not eat or do, but nothing on what to eat, and how to stay healthy and strong, up to the birth and beyond.
Bella Mama's goal is to empower women to look and feel their best as they transition into motherhood. It offers holistic health advice centered upon food that will be good for mother and baby, in a way that's practical and relatable to modern mothers.
CG: Love that! FPC was also born out of a deep frustration that we are always told what NOT to do in pregnancy when what we really should focus on is what to actually do. Now I know you have been pregnant at least once, how many kids do you have?
ZM: Elijah, who is three in September and Arabella will be one in September!
CG: Two kids under three, I'm sure you don't have your hands full at all. Ha! What did you do before starting Bella Mama?
ZM: I was a Government Adviser at the United Nations.
CG: That sounds stressful! What do you do for self-care and workouts?
ZM: My self-care is working out. I love group fitness classes. I love the energy of working out together and being inspired by the people around you. My go-to classes are FPC, SoulCycle, and barre.
CG: Yay! Love sweating next to you.
Being so accomplished, I would love to hear what your proudest moment is?
ZM: My proudest personal moment is the birth of my two children. There's no feeling that can ever match that. I remember seeing their little faces for the first time. It was magical. I was so proud of my body to do all that it had done leading up to those moments. 9 months of carrying them, and the strength and endurance I needed leading up to their births. I'll never forget it!
My proudest professional moment was the launch of my "3rd baby", my business, Bella Mama, in June of this year. After the birth of my first child, I made a career change. I resigned from a corporate job and studied to become a health coach, specializing in pregnancy health. I built Bella Mama over two years. I worked late nights, in between naps, and early mornings, to coach clients and create my first product, an online pregnancy masterclass. The masterclass is an online guide of the food you should be eating during pregnancy. It's distilled into a month by month guide of what to eat and do each month so you don't need to google and read a million articles before you find what's relevant to you.
CG: Bella Mama sounds revolutionary and will make life so much easier for women all around the world! What is the most challenging thing about running your own business?
ZM: I find it challenging to turn "OFF". I'm always thinking about or doing something work-related, so I have to really focus on having downtime.
CG: I think so many entrepreneurs can relate. Have you been able to figure out any kind of balance?
ZM: I'm far from perfect but setting boundaries for myself helps me be fully present. I work from home most days so it's not always easy. I carve out time to just be with the kids. I want them to know that they come first, no matter what.
CG: How has being a parent changed you?
ZM: It has helped me let go of the things I can't control, and to be at peace with that. Raising children – just like pregnancy – were all times in my life that I had to let go of what was beyond my control, and to do my best with what was within my control.
CG: Nothing is more important than remembering that you cannot possibly control every situation! Curious about where you see your company in 2022?
ZM: I see Bella Mama paving the way for a change on how we think about pregnancy. Our generation is fortunate to experience an awakening in health and wellness. There's a new focus on mindful eating and movement. Bella Mama as a leader in mindful eating and looking after yourself as you look after baby with online resources, events, and community to bring together like-minded mamas.
CG: So grateful for you being there to help pave the way! Now tell me about your happy place.
ZM: The beach. Give me salt water and a warm ocean breeze any day.
CG: Ah, the beach! Let's go on a girl's trip please. To wrap it up, what does your ideal Saturday look like?
ZM: It starts with a sleep in (a non-existent luxury these days!). Followed by a delicious breakfast with my family. I love sharing a good meal with family and friends, followed by a workout and then an outdoor dinner with a few friends in the evening.
Find out more about Zoe and Bella Mama on Instagram @bellamama.co or www.bellamamaco.com