If you haven't taken Maddy's Signature class yet, you are missing out on some serious fun. Here's a little more about her…including a mysterious story about winning "best dressed" at a taco festival? Ummm, we promise to get our hands on that picture.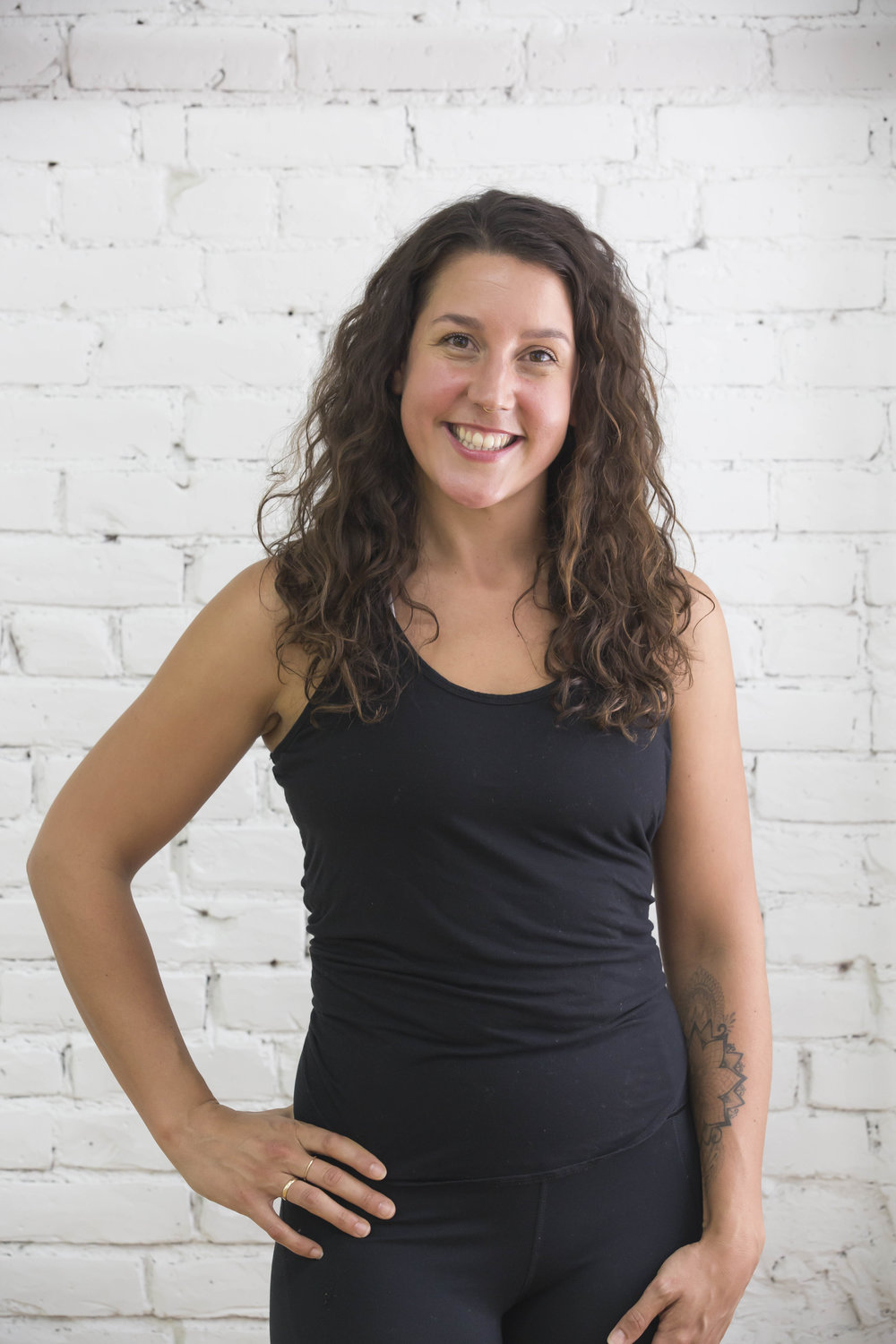 Hometown– Ashland, Oregon
Current location– Williamsburg
What is your background- In 2005 I attended massage school at the Santa Barbara Body Therapy Institute in California. The following year I moved back to Oregon where I received a Bachelors degree in Communication and Culture while working full time for a Brewery start up. I spent 10+ years in the hospitality industry opening and running restaurants in Bend, Oregon and during that time I became a doula, I was trained through DONA (Doulas of North America) in 2010.
In 2011 I became a certified Barre3 instructor and have been teaching group fitness for the past seven years. In 2015 I trained with ICEA (International Childbirth Education Association) to become a Childbirth Educator. And as of 2018, I am now a certified Prenatal and Postpartum Fitness Specialist.
What do you do when you don't teach at FPC- When I am not at FPC I am attending births, reading books or spending time with the people I love!
What inspires you- My clients! I love getting to know little tidbits about the people I am working with for inspiration of what they need in class.
Describe your FPC Signature class- Curated with safety, driven by music, and full of education.
What do you want to be when you grow up? A badass mama!
Current favorite song- Passionfruit (feat. Denham) – By The Golden Pony (It's a Drake remix!)
If you could be any animal in the world, what would you be and why- A wolf. I'm a leader and feel best with a crew of loving & like minded people, AKA my Wolf Pack.
Tell us something that not a lot of people know about you- In 2011 I won "Best Dressed" at the Arizona Taco Festival, the prize was a 5′ tall trophy with a taco on top! (Now I bet you want a pic…TBD)