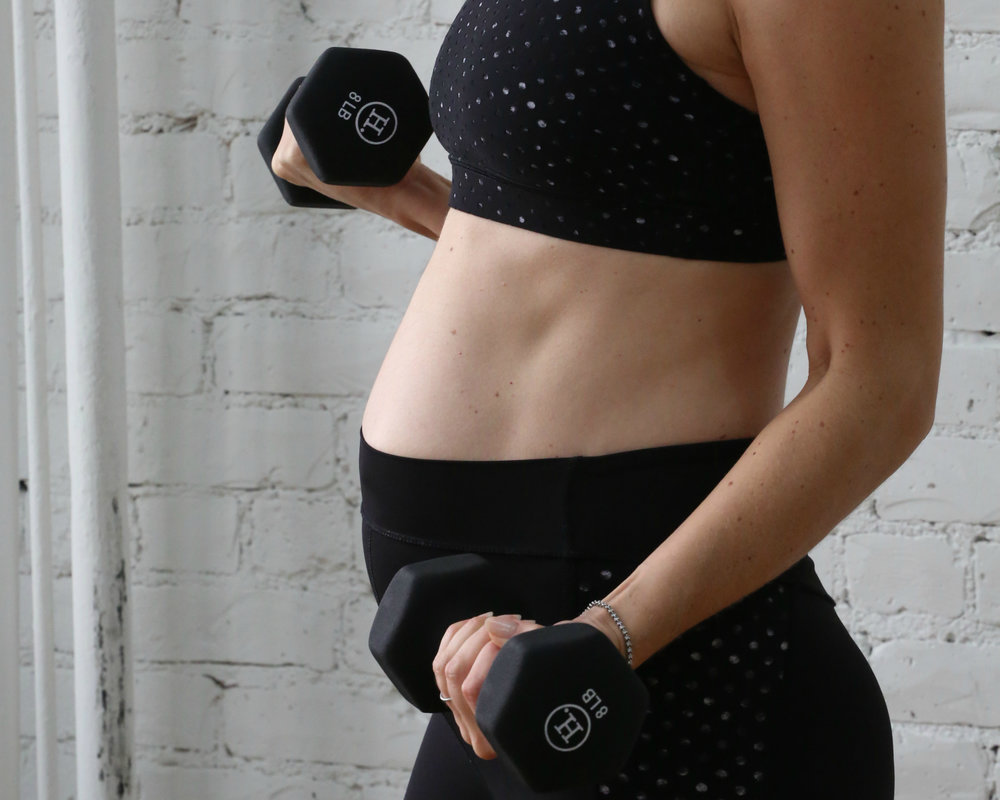 For years there's been a trend to tell everyone to "do your kegels" and we are currently seeing a shift in the other direction. We've recently heard both other pre/postnatal professionals and pregnancy care providers telling women they should never kegel.
We're here to help clear up that contradictory information and educate you on why we think a general statement one way or the other is dangerous.
If you've taken class with us, you are familiar with the cue, "Pump & Kegel". We remind you to fire this inner core unit constantly. But why are we so focused on that?
The muscles of your pelvic floor support your uterus, bladder and bowel. They are important for sexual function AND work with the rest of the muscles of the core to stabilize and support the spine. They also support the extra weight of the uterus and growing baby during pregnancy.
Many of us don't realize that the pelvic floor, like our diaphragm, is part of our core. Having an over active or under active pelvic floor negatively effects all the functions associated with breathing, digestion, eliminating toxins and moving through our every day lives. It also helps neutralize intra-abdominal pressure, making us less susceptible to developing a Diastasis Recti (abdominal separation). Your pelvic floor should contract and release with every single diaphragmatic breath which is why we cue the contraction AND release in all our classes at FPC.
We are bringing a hyper awareness to what your core should be doing naturally because most of us are dysfunctional movers and breathers. We do this because training your muscles to move functionally means that they will be able to properly support you in your day to day movements outside of class as well.
This is why we disagree with the general, blanket advice to either A: do your kegels or B: never kegel. A fully functioning pelvic floor does both! Everyone should understand the muscles of their pelvic floor. Some women need to strengthen them, some need to learn to relax them. If this isn't information you can assess on your own (many of us can't), you should seek out someone who can help you assess whether or not you are doing kegels correctly and if you need to devote time to training them to function properly.
If you are given the advice to either kegel or never kegel, what should you do?
Ask follow up questions! Does your care provider notice something specific that has led them to make that recommendation? If so, ask them what they see and what are they concerned about. Another thing you should do is ask for a referral to see a pelvic floor therapist to address the issue. Your midwife or OB is excellent at what they do, but they don't have the credentials to assess your pelvic floor and prescribe exercises in the way that specialist that can. It's important to get the help you need.
---
Want to learn more? Join us for one of our upcoming Protecting your Core and Pelvic Floor for Birth and Postpartum workshops. We'll teach you to assess your pelvic floor and give you all the information needed to understand how to exercise through pregnancy and postpartum safely.