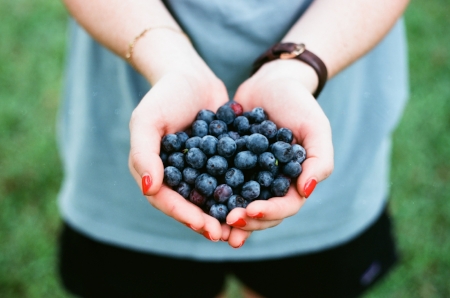 Happy New Year everyone! I am so excited to be guest-posting on the FPC blog today. My name is Carolyn Tallents and I am a pre & postnatal nutrition counselor and personal trainer at CLT Wellness and also first-time mom to 1-year old Charlie!
Having just survived the first year of motherhood, I can completely appreciate physical and emotional roller-coaster that is pregnancy and postpartum life. There are days when you feel like a superhero and days where you've cried 3 times before 8am. There are days you'd do literally anything for a pint of Ben & Jerry's and other days when you can't even stomach saltines. Making healthy choices, especially during pregnancy, can feel nearly impossible but know that it doesn't have to be all or nothing. Take it one day at a time and one meal at a time, and forgive yourself. You are growing a human.
The benefits of living a healthy lifestyle during pregnancy are endless – from healthy weight gain for mom and baby, to decreasing unpleasant pregnancy symptoms such as nausea and fatigue, to lowering the risk of complications such as gestational diabetes and preterm birth. Eating a balanced, nutritious diet and staying active are the best things you can do to create a healthy lifestyle. Here are 5 simple tips to get you started:
Keep it clean: focus on eating whole, unprocessed foods that are low in sugar and high in protein, fiber and healthy fats

Eat half as much, twice as often: aim for 5 smaller meals per day to keep your blood sugar balanced which will help alleviate nausea, fatigue and heart burn

Know what's in your food: make sure to read ingredient lists on packaged items and try and avoid anything you can't pronounce – especially hydrogenated oils (trans-fat), high-fructose corn syrup and artificial colors

Stay hydrated: aim for ½ ounce of water per pound of body weight per day (so if you weigh 150 lbs, try and drink about 75 oz of water)

Get moving: Being active at least 30 minutes per day can help keep unnecessary weight gain at bay, keep your energy levels up and even help with nausea
---
Want to learn more?
Sign up HERE for our Total Nutrition for Pregnancy workshop with Carolyn on Wednesday, Jan 24th from 5:30-7pm!